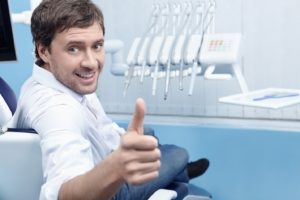 How do you see your dental insurance policy? Many people view their plan as a backup provision to help them out financially if they ever face a serious oral health problem. However, it is wiser to see your dental plan as a monthly investment that can furnish you with desirable returns year after year. How can you maximize your dental insurance benefits? A dentist in Lebanon is here to share five simple and useful tips.
1. Regularly Attend Preventive Appointments
It is common for dental insurance companies to allow policyholders to attend two cleanings and checkups each year, usually without paying anything out of pocket. These preventive appointments can be invaluable when it comes to protecting your oral health because they give your dentist the opportunity to diagnose most problems before they become serious. If you have not yet attended both of your 2020 dental checkups, now is the time to schedule one.
2. Schedule Restorative Treatment as Soon as Possible
During your checkup, it is possible that your dentist will find that you have a bit of dental decay, gingivitis, or another relatively minor oral health problem. You should schedule any recommended restorative treatments as soon as possible. Doing so will be beneficial because insurance policies typically provide more robust coverage for minor care. For example, your plan may cover fillings at 80%. However, if you allow a cavity to worsen to the point where you require a major procedure, your insurance might cover only 50% of the cost.
3. Remember that Benefits Expire
Dental insurance plans usually work on a calendar-year basis. At the beginning of the year, you are allotted an annual maximum. This maximum is the highest amount that your insurer is willing to pay out for treatments during the year. On December 31, any unused portion of that maximum will expire. It is very rare for insurance plans to have any type of rollover provision. Therefore, if you know you require a certain treatment, it is better to schedule it sooner rather than later. You may still have time to get it taken care of before your 2020 plan disappears forever.
4. Be Strategic with Major Procedures
Often, major procedures require multiple appointments to complete. You can use this to your advantage by scheduling a portion of a treatment in 2020 and the rest of it in 2021. You can thus use two annual maximums instead of just one.
5. Utilize Your FSA
Do you have a flexible spending account (FSA) in addition to your regular dental insurance? FSAs may expire at the end of the calendar year, so it would be wise to think about combining your FSA with your dental coverage to pay for any necessary treatments.
Time is running out on your 2020 dental insurance benefits! Now is the time to consider how you can maximize your coverage.
Meet the Practice
Dr. Angela J. Santavicca and her colleagues are proud to provide personalized, comprehensive dental care to families in Lebanon. We are an insurance-friendly practice and are always pleased to help patients navigate their coverage. To learn more about us and how we can help you take advantage of your 2020 dental benefits, contact us at 603-643-4142.