Periodontal Therapy – Lebanon, NH
Protect Your Smile From Gum Disease
Gum (periodontal) disease is one of the most common health problems on the entire planet as well as the leading cause of tooth loss among adults in the United States. Many patients do not realize they are victims because the symptoms are minor in the early stage, called gingivitis – your gum tissue may look puffy and red, or there could be some small amounts of blood in the saliva after brushing and flossing.
At Santavicca Dental Professionals, our team will make every effort to diagnose this infection as early as possible for the sake of our patients' wellbeing, providing dedicated screenings as a part of regular dental checkups. If we do discover that gum disease is present, we offer personalized therapy that can remove dangerous bacteria and help you reclaim a strong and healthy smile. If you have any questions or suspect that you may be in need of treatment, please don't hesitate to contact us in Lebanon, NH.
Warning Signs of Gum Disease:
Gums that bleed when you brush
Persistently bad breath
Red, swollen, or tender gums
Gums that have pulled away from your teeth
Pus between your teeth and gums
Loose or separating teeth
Change in the way teeth fit when biting
Scaling & Root Planing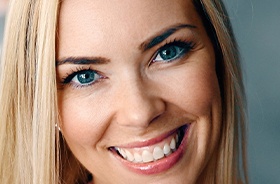 Scaling and root planing can essentially be thought of as a regular dental cleaning that's been taken to the next level. During this treatment, our team will remove harmful bacteria along the gum line and underneath it as well. We will also specifically focus on the tooth roots, which can develop rough surfaces over time that are likely targets for plaque. By smoothing these areas and cleansing the patient's mouth thoroughly, our goal is to prevent further infections well into the future.
Soft Tissue Laser
Our state-of-the-art SIROLaser is the perfect tool for combating gum disease! Dr. Santavicca can eliminate infected gum tissue from the mouth, taking care to leave healthy structures safely untouched thanks to the laser's precise beam. Patients won't have to worry about excessive bleeding, swelling, or other post-operative symptoms that were once common with traditional tools. They can also look forward to feeling very comfortable throughout the treatment process – many don't even need local anesthesia because the laser is so gentle.
Antibiotic Therapy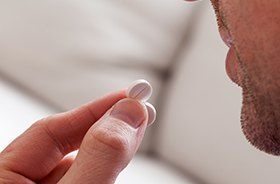 Following scaling and root planing or soft tissue laser therapy, our dentists may recommend ARESTIN® as a helpful supplement. This antibiotic comes in a powder form that's placed inside the infected periodontal pockets. The powder contains microspheres, which are not visible to the human eye, but will release medicine over time that helps to kill any remaining bacteria left over from the initial treatment. These benefits can last for almost a full month following your appointment!
Ozone Therapy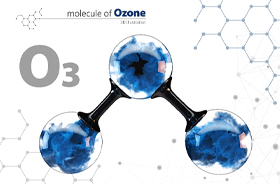 Ozone is a special type of gas that is deadly to harmful oral bacteria. When we expose tooth decay to it, the ozone not only stops the decay in its tracks, but it also initiates a process that helps the tooth to become strong again. Ozone therapy is effective for small to medium instances of decay, it is totally painless and noninvasive, and it is safe for patients of all ages.