Porcelain Veneers – Lebanon, NH
Disguise All Your Smile's Aesthetic Flaws
Would you like to improve your smile's appearance? If your teeth have serious aesthetic flaws, you may be a candidate for porcelain veneers in Lebanon. This remarkable cosmetic treatment has the potential to transform the way your teeth look after just two appointments in our office. Read on to learn what porcelain veneers are, what they can accomplish, and what you can expect during the treatment process.
What Are Porcelain Veneers?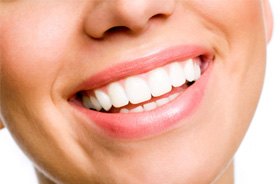 As their name implies, porcelain veneers are thin pieces of porcelain that a cosmetic dentist in Lebanon permanently attaches to the fronts of your teeth. They come in a variety of shades, so our team can pick a color that will both look natural and beautiful. Veneers are able to disguise a number of aesthetic flaws, including:
Chips
Cracks
Discoloration
Teeth that appear too short
Misshapen teeth
Small gaps between teeth
Minor misalignment
You can choose to get just one veneer to hide a particularly unattractive tooth, or you can opt for a full set of 4 – 8 veneers to effect a total transformation. Although veneers are normally applied only to the top teeth, they can be applied to bottom teeth as well.
The Porcelain Veneer Process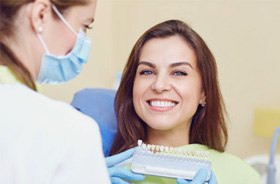 First, we must make sure that porcelain veneers are a good fit for your circumstances. During your cosmetic consultation, we'll discuss your smile goals and evaluate your oral health. If your teeth and gums are in good shape, and if you do not need corrective orthodontic treatment, it is likely that veneers will work well for you.
The process of actually placing the porcelain veneers typically happens across two appointments. At your first appointment, we'll prepare your teeth. We'll have to remove a thin layer of enamel from them so the veneers do not make your smile look bulky or unnatural. Then, we'll take detailed impressions and images of your teeth; the data goes to a lab that will create your custom veneers. We'll provide you with a temporary cover for your teeth to protect them while you wait for your permanent veneers to arrive. At the second appointment, we'll make any necessary final adjustments to the veneers and attach them to your teeth.
Caring for Porcelain Veneers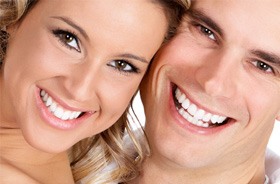 A set of veneers may last for 10 – 15 years or longer with proper care. To extend the lifespan of your new smile, you should:
Practical excellent oral hygiene. Protecting the teeth beneath the veneers ensures that they have a good base of support.
Enjoy staining foods and beverages in moderation. Porcelain is resistant to stains, but it can become discolored over time by things like coffee, red wine, and grapes.
Be aware of the risk of breakage. Biting down on ice or other hard objects, or playing sports without a mouthguard, increases the risk that the veneers will break.
Visit us for routine checkups. During your checkups, we can polish your veneers to help them stay as clean as possible and preserve their gorgeous luster.