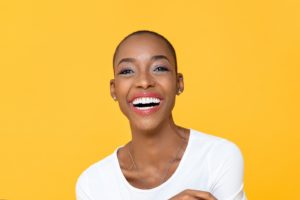 Teeth whitening in Lebanon is an extremely popular cosmetic dentistry treatment. People flock to it because it is relatively affordable, it offers remarkable results, and it is noninvasive. While we might tend to think of teeth whitening as a modern trend, it actually has a rich history that stretches back thousands of years! A brief exploration of this treatment's background may enhance your appreciation for the safe and effective whitening options that are available today.
Ancient Civilizations and Teeth Whitening
The ancient Egyptian culture placed a strong emphasis on personal appearance. Pharaohs were fascinated by the idea of achieving white teeth, and they used a special toothpaste that contained wine-vinegar, pumice stone, and ground oxen hooves. While this abrasive and acidic mixture may have whitened teeth, it also likely caused serious damage to the tooth enamel.
The ancient Romans also loved white smiles. They used chew sticks to get rid of plaque on their teeth. There are even documents to indicate that they used urine (due to its ammonia content) to keep dental stains at bay.
Nomadic peoples of ancient Europe also had their own take on teeth whitening. They would treat the teeth with acid before filing them. This practice likely caused severe and permanent damage to the teeth.
The Evolution of Modern Whitening
During the late 1800s, chlorine made its way onto the scene as a way to produce whiter teeth. Later, in the 1900s, hydrogen peroxide became a popular whitening agent. In the 1970s, things started to change. A group of scientists were looking to promote faster healing of gingival (gum) soreness that occurred in teens after they got their braces removed. They fabricated custom trays and filled them with Gly-Oxide. One of the unexpected side effects of the treatment was that the teeth became significantly brighter. This was due to Gly-Oxide's high concentration of carbamide peroxide.
Today, forms of peroxide continue to be the primary component of many whitening formulas. They work by penetrating the outer layers of teeth and instigating a chemical reaction that breaks up stains.
Safe, Proven Teeth Whitening for Today's Patients
The history of teeth whitening is littered with practices that could harm teeth and even endanger a person's oral and overall health. While most whitening products on the market today are safe, there are still some trends out there that, at worst, are a threat to a person's dental well-being. Other products may be safe but do not produce the desired results.
Dentists have studied the science behind teeth whitening and have access to the most powerful treatments available. They are in the best position to help patients achieve brighter teeth in a safe way.
Would you like to get rid of stains on your teeth? Your cosmetic dentist offers safe, reliable treatments that are suitable for 21st century patients.
Meet the Practice
Santavicca Dental Professionals has four on-staff doctors, including two general, restorative, and cosmetic dentists who are proud to offer both in-office and take-home whitening options. Drs. Angela Santavicca and Navid Entezari enjoying helping patients achieve excellent oral health and pleasing dental aesthetics. To learn more about our team and our services, contact us at 603-643-4142.