Children's Dentistry – Lebanon, NH
Compassionate, Thorough Oral Care for Young Patients
When children receive regular professional dental care from a young age, they are less likely to encounter serious oral health problems. They are also more likely to establish habits that will help them enjoy a lifetime of functional, pain-free teeth and gums. At Santavicca Dental professionals, we are happy to welcome young patients. With our positive attitude and thorough, gentle care, we help children to enjoy the best oral health possible.
The Importance of Oral Healthcare for Children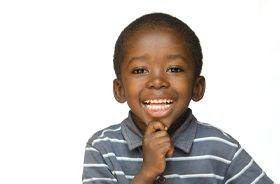 Some parents make the mistake of thinking that a child's primary (baby) teeth do not need a lot of care because they will eventually fall out anyway. However, those teeth are extremely important. Healthy teeth enable children to eat a balanced diet full of fresh vegetables and fruits. Moreover, dental problems in primary teeth can lead to significant pain, missed days of school, and lowered self-esteem.
Neglecting to care for a child's primary teeth can even cause problems for their adult teeth. That is because the primary teeth serve as placeholders for the ones that come after them. If the primary teeth fall out too soon, the child is more likely to need orthodontic care later on.
Fortunately, in most cases, preventing dental health problems in children is relatively simple. As long as they receive a professional dental cleaning and checkup 3 - 4 times a year, and you focus on educating them about the importance of caring for their teeth at home, your young ones are likely to enjoy healthy, functional, and problem-free teeth and gums for many years to come.
Services for Children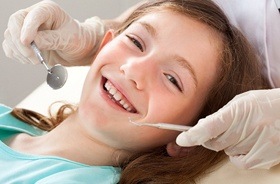 When you bring your children to us for care, we will thoroughly examine their teeth and perhaps even take X-rays to look for signs of any problems that are not visible to the naked eye. We will also thoroughly clean their teeth and educate them about how they should brush and floss. Our fun, kid-friendly approach to oral health education instills lessons in a way that is memorable and easy to digest for young minds.
Other services we offer that may benefit your children include:
Dental sealants. Sealants create a barrier between the chewing surface of a tooth and bacteria and food particles that would otherwise cause decay. Sealants are typically applied only to permanent teeth.
Fluoride treatment. Fluoride encourages strong tooth enamel and plays a role in preventing decay. Our in-office fluoride treatments can give your child's teeth an extra boost of strength.
Emergency care. Remember that our team is always willing to see emergency patients as soon as possible. If your child has an accident on the playground that injures a tooth, gets something stuck between their teeth, or is experiencing another dental emergency, do not hesitate to give us a call.
We do our best to create an atmosphere where children feel welcome and at ease. However, some may still require the help of nitrous oxide or another type of sedation to feel relaxed during their treatment.
Our team would love to meet your entire family, including your children! If you would like to learn more about how we can help your young ones to achieve and maintain oral health, contact us today.