Tooth-Colored Fillings – Lebanon, NH
A Seamless Solution for Tooth Decay
For many decades, dentists relied exclusively on a material known as silver amalgam — a mixture of mercury and other metals — to address dental decay. While the amalgam is effective at treating decay, it has some significant downsides, including the fact that its color is quite dark and clashes against natural tooth enamel. Today, many dentists have stopped using amalgam fillings in favor of tooth-colored fillings. On this page, you will learn more about tooth-colored fillings, the process involved in placing them, and the advantages they offer.
What Are Tooth-Colored Fillings?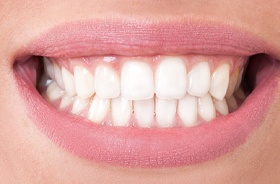 Instead of being composed of a mix of metals, tooth-colored fillings are made of a flexible composite resin. The resin contains plastic, glass particles, and other biocompatible materials. It is easy for your dentist to select a shade for the resin so it blends in well with the color of the surrounding tooth enamel. In fact, its appearance is so natural-looking that dentists use the same material for cosmetic dental bonding. Tooth-colored fillings provide an excellent means of addressing mild to moderate tooth decay.
How Do Tooth-Colored Fillings Work?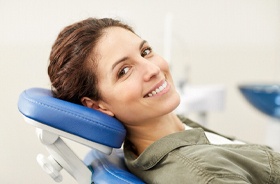 The tooth-colored filling process begins when we make sure you are comfortable. In many cases, we numb the tooth that we will be working on (this is not always necessary if a cavity is relatively shallow). Once you are comfortably settled in, your dentist will prepare your tooth by removing decayed tissue from within the cavity. Next, the composite resin is inserted. A special light hardens the resin in just a few seconds. To finish the treatment, your dentist will adjust the filling's shape and size so that it will not interfere with your bite.
In most cases, filling appointments take less than one hour to complete. You will be able to eat and drink right away after your procedure. However, your tooth might feel a little tender or sensitive, so it may be best to avoid hot, cold, and sticky foods for a few days.
Do I Need a Tooth-Colored Filling?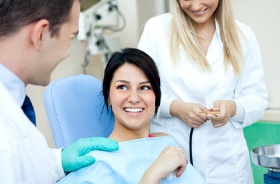 A tooth-colored filling may be a fitting treatment for you if you:
Would like to replace your old metal fillings with something more aesthetically pleasing
Notice a visible hole in a tooth or see that one of your old fillings has fallen out
Are experiencing increased sensitivity in a particular tooth
Find that your floss always seems to get caught in a particular spot
Benefits of Tooth-Colored Fillings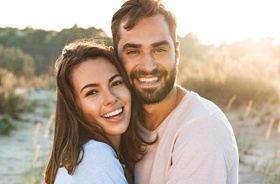 Of course, the most obvious benefit of tooth-colored fillings is their beautiful, natural appearance. However, they offer many additional advantages as well, including:
They contain no metal, which makes them ideal for patients with metal allergies or sensitivities
They are completely free of toxic mercury (in contrast, amalgam fillings are about 50% mercury)
They require minimal tooth preparation, so you will retain as much of your natural dentition as possible.
They have the potential to last for several years
They have a lower thermal conductivity than metal fillings, so there is a reduced risk of tooth sensitivity
Are you interested in learning more about tooth-colored fillings or the other restorative treatments available at Santavicca Dental Professionals? Contact us today. Our team is ready to answer all of your questions.