How to Choose the Best Dentist in Lebanon for Your Family
Your oral health is extremely important. Therefore, whom you choose to care for your oral health is always extremely important. Unfortunately, finding a dental practice that fits all of your family's needs can be a challenge, especially since dentists seem to be a dime a dozen these days. How can you find a dentist that is a fit for you? Here are some tips to help you sift through your options.
Get to Know the Dentist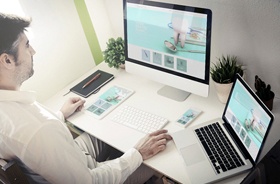 Since the dentist — or dentists, as the case may be — in a practice are the ones who will be taking the lead in caring for your oral health, you should take a moment to learn as much as you can about them. Many practice's websites have useful information about where the dentists attended school, the extra training they have undergone, their philosophy on patient care, and which areas of dentistry they are particularly passionate about. You can also take a look at online reviews to read feedback from other individuals who have visited a practice and interacted with the team there.
Learn About the Available Services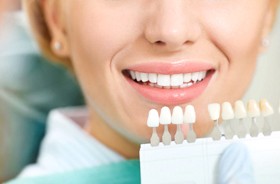 Many dental practices claim to offer "comprehensive care," but that term is often open to interpretation. You should try to find out everything you can about the services a practice provides, particularly as they relate to your unique needs. Here are some questions to help you start analyzing a practice's services:
Do they welcome patients who are just interested in preventive care? Are they happy to treat patients of all ages, or do they focus mostly on treating adults?
Are any oral surgery services available, such as dental implant placement or wisdom teeth extractions? Do they have an on-staff specialist to perform the oral surgeries?
What do they do to make their patients comfortable? Is sedation dentistry available?
Would you like to improve the way your teeth? Opt for practice with an experienced cosmetic dentist on-staff.
Ask about Their Technology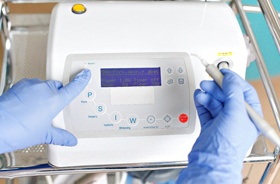 The skills, attitude, and services of a dental team are the most important factors to think about when you are choosing someone to care for your teeth. However, technology can also have a significant impact on your overall experience in a practice. For example, some offices have upgraded to digital impressions, which are faster and more comfortable than traditional ones. Digital X-rays and intraoral cameras are also valuable technological tools that some practices use to analyze the state of a patient's oral health.
You might also ask if a practice uses a soft tissue laser. This type of technology, which is used in gum disease treatment and other procedures, greatly enhances patient comfort and can even eliminate the need for anesthesia and sutures.
Finding the right dentist for you and your family might seem like an overwhelming task, but with the above tips, you should be able to find one who is the perfect fit. Many patients in Lebanon have discovered that Santavicca Dental Professionals provides everything they need in a comfortable, welcoming environment. If you would like to find out how we may be able to meet the oral health needs of you and your family, contact us today.