About Our Lebanon Dental Office
We believe that the smile is a literal, physical, spiritual, and emotional indicator of the whole self. There's no other part of the entire complex, beautiful human body that can say so much about a person's well-being than the smile, so we view oral health as a representation of overall health. Your smile affects and reflects how you feel about yourself, and knowing this, we practice dentistry with a mindful consideration of who you are. Your needs, desires, and lifestyle all play an integral part in the process.
Our goal in providing dental care is to be a guide and a resource on your journey to make the most-informed and best possible choices for your health, well-being, and sense of self. Our goal is to grow alongside you, honing our mission as we better understand your individual story. We'll meet you right where you are in life, and we're excited to see where we can go together.
Whole Health Approach
A perpetually growing mountain of research is starting to reveal what dentists have already known for years: what goes on in the mouth directly affects the rest of the body. Many things that are considered solely dental problems have actually been shown to be closely linked to other serious systemic issues, such as diabetes, heart disease, and dementia. Our team keeps this important connection in mind with every exam and procedure we perform. If we spot something in your mouth that could indicate a wider problem, we'll make you aware and help you take steps to get the treatment you need.
High Quality Dentistry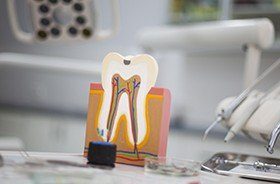 To us, high quality dental care looks great, feels even better, and can be trusted to last for many years to come. The only way to achieve this kind of outcome for every patient is to take our time getting to know them and only use the most advanced technology, techniques, and materials available, so that's exactly what we do. Whether you're coming in for a routine checkup or hope to have a few missing teeth replaced, you can trust our team to provide exactly what you need using compassion and top-notch clinical skill to deliver a positive result.
Our TRUE Values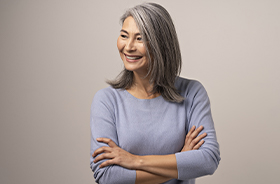 As a 42 North Dental supported practice we abide by TRUE values: Teamwork, Respect, Urgency, Excellence.
Inherent in these values is our commitment to providing high-quality dental care to patients of all races, religions, gender identities, sexual orientations, abilities, national origins and ethnicities. We are committed to an inclusive workforce with equal opportunities for all employees and know we are at our best when we are working together. We believe our diversity is our strength and connects us to the patients and communities we serve.
Santavicca Dental Professionals and 42 North
The Practice is a 42 North Dental Care, PLLC practice and is owned and operated by dentists Dr. Samuel Shames, DMD. and Dr. Ronald Weissman, DMD. The Practice is supported by 42 North Dental, LLC, a dental support organization that provides non-clinical administrative and business support services to the practice. 42 North Dental, LLC does not own or operate the dental practice or employ dentists to provide dental services. Find more information about 42NorthDental, LLC and the dental practices it supports at 42northdental.com.