Tooth Extractions – Lebanon, NH
Extractions Provide Pain Relief and Prevent Dental Problems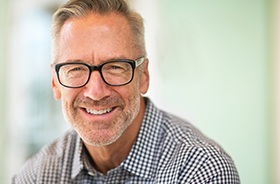 Our hope is that our patients are able to retain all of their natural teeth for a lifetime. However, it is sometimes necessary to remove one or more teeth in order to protect an individual's oral or overall well-being. If you require a tooth extraction, we will handle the procedure as gently and comfortably as possible.
Why Extractions May Be Necessary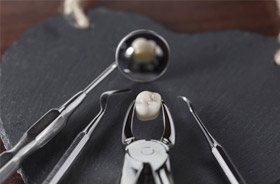 We may recommend one or more tooth extractions in Lebanon if:
A tooth has suffered severe decay, and we believe that root canal therapy and/or a crown would not be able to adequately restore it.
Gum disease has attacked the bone around the tooth, compromising its base of support.
A trauma caused significant damage to a tooth, to the point where it is beyond repair.
There is overcrowding in the mouth. Extractions can relieve this problem and make room for orthodontic treatment.
Teeth are impacted (stuck beneath the gum line) and are endangering a patient's oral or overall health.
A patient wishes to have their wisdom teeth removed as a precautionary measure.
If we determine that you would benefit from a tooth extraction, we will explain our reasons for recommending the procedure. In some cases, we will also talk about options for replacing a missing tooth, such as a fixed bridge or a dental implant.
The Extraction Process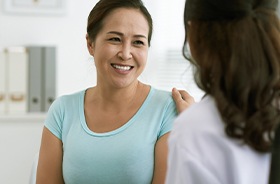 There are basically two types of tooth extractions:
During a simple extraction, we numb the area around the tooth and use gentle force to break the ligaments that bind the tooth to the bone. Then, your dentist in Lebanon pulls the tooth out. Simple extractions are used for teeth that have fully erupted.
We have an on-staff oral surgery expert, Dr. Gass, to handle more complex extractions. Surgical extractions are used on partially or fully impacted teeth (wisdom teeth often require surgical extraction). Removing them may require that we make an incision in the gums and break a tooth into pieces in order to remove it. Thanks to local anesthesia and sedation, patients should feel little to nothing during the extraction process.
After an Extraction
After we remove a tooth, the soft tissue at the extraction site should heal fairly quickly. Within a few days to a week, it is likely that you'll be able to resume normal eating and drinking habits. In the meantime, however, you should avoid the use of straws and tobacco. We may prescribe you with pain medication and advise you to stick to eating soft foods until your recovery progresses. You will also have to adjust your oral hygiene routine so you don't irritate the extraction site.
If you have any questions or concerns during your recovery period, don't hesitate to contact us. Although complications from tooth extractions are rare, they can be painful and should be addressed as soon as possible.
A tooth extraction may be able to get you back on the road to a healthy smile. Reach out to Santavicca Dental Associates if you have questions about this procedure or would like to schedule an appointment.
Understanding the Cost of Tooth Extractions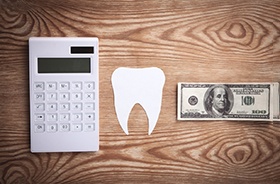 There are a number of factors that can affect the cost of tooth extractions. When you visit us, we will be able to discuss specific numbers with you. We will also help you explore your payment options, such as insurance and financing. Often, patients find that tooth removal is a relatively affordable procedure that can benefit their oral health and be the first step on their journey to a stronger, more functional smile.
Factors That Can Affect Tooth Extraction Cost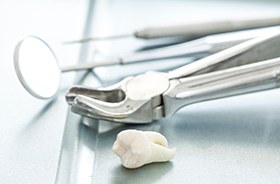 The cost of your procedure may be influenced by:
Which tooth is getting removed. For example, fully erupted teeth tend to be easier to remove than those that are impacted (stuck beneath the gumline). The complexity and difficulty of an extraction impacts its cost.
The number of teeth getting extracted. Logically, removing multiple teeth tends to incur higher feels than removing just one.
Who is performing the extraction. We can perform most extractions in-house. In some cases, though, we must refer patients to an outside specialist who has a pricing structure that is different from our own.
Additional care. Sedation during your procedure can add to its total cost. Follow-up care is also important. For example, you may need to get a bridge, dental implant, or dentures to recomplete your smile. The price of tooth replacement varies from case to case.
Does Dental Insurance Cover Tooth Extractions?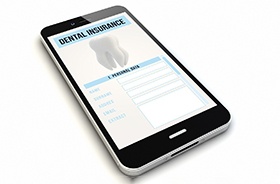 In most cases, yes, dental insurance does cover tooth extractions. Simple extractions are often classed as a minor service, meaning that up to 80% of their price may be covered. Surgical extractions (which are usually necessary for wisdom teeth and impacted teeth), are frequently considered to be a major service. Only 50% or so of their cost might be covered, up to the amount of your policy's annual maximum.
Our team accepts many forms of insurance. We will be happy to help you understand your benefits and use them in the most advantageous way.
Other Options for Making Tooth Extractions Affordable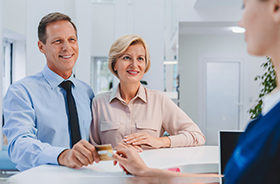 In addition to insurance, there are a few provisions that may make it easier to afford your tooth extractions:
Our practice accepts CareCredit, a third-party lender that provides low-interest payment plans for dental services. The application process is fast, and most patients are eligible for credit.
Essential Dental Plan. This discount plan is ideal for patients without insurance. In return for a reasonable fee, you can enjoy reduced pricing on virtually all the services available in our Lebanon dental practice.
Do you need to have one or more teeth extracted? The team at Santavicca Dental Professionals is ready to assist you. Get in touch with us today to learn more about this procedure and its financial aspects. We look forward to serving you!
Tooth Extraction FAQs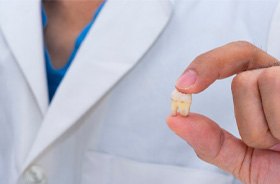 The experts at Santavicca Dental Professionals are ready to help you improve your oral health via gentle tooth extractions. Before you schedule your appointment, though, you may want to know more about the road ahead. We understand that, which is why we have put together the following list of frequently asked questions about tooth extractions. If you would like further information that is not covered here, feel free to contact us directly.
Does Getting a Tooth Extracted Hurt?
There is no need to worry that your tooth extraction will be extremely painful. During the procedure, we thoroughly numb the mouth, so you may feel some pressure, but intense pain should not occur. We also offer sedation to optimize patient comfort.
Once any anesthesia and sedation wear off, you are likely to experience some soreness and swelling. Our team will provide instructions to facilitate an easy recovery. For example, we may advise you to take painkillers and prop your head up on pillows when you are resting.
Most patients are well-recovered within 10 days or so of their extractions.
Is There an Alternative to a Tooth Extraction?
We typically recommend extractions only as a last resort, after we have considered all possible methods for saving a tooth. For example, in some cases, we are able to preserve a damaged tooth via root canal therapy and a crown. However, such restorative measures are not always adequate. You can be confident that if we recommend an extraction, it is truly the best thing for your oral health.
What Are My Options for Replacing a Missing Tooth?
There are a few different ways to replace a lost tooth:
A dental bridge uses nearby teeth for support. It consists of two crowns that get placed on the abutment teeth, and an artificial tooth, called a pontic, gets supported between them.
A dental implant mimics the structure of a natural tooth, rebuilding it from the root up. We often recommend this as the strongest and longest-lasting method of tooth replacement.
A partial denture can replace multiple teeth throughout a dental arch. It fits in around the remaining natural teeth, sort of like a puzzle piece.
A full denture is replaces all of the teeth throughout a dental arch and is only suitable for cases of extensive tooth loss.
Our team will help you weigh the pros, cons, and cost of each of your tooth replacement options.
Can I Leave the Space Empty After a Tooth Extraction?
It is almost always better to replace a missing tooth as soon as possible. Failure to do so could lead to a phenomenon known as dental drift, wherein the teeth near an empty space between to drift out of place, leading to a misaligned bite and an increased risk of future tooth loss. Missing teeth also allow the jawbone to deteriorate.
In most cases, we do not recommend tooth replacement only if the wisdom teeth or supernumerary (extra) teeth are extracted.