Tooth Extractions – Lebanon, NH
Extractions Provide Pain Relief and Prevent Dental Problems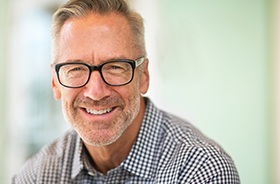 Our hope is that our patients are able to retain all of their natural teeth for a lifetime. However, it is sometimes necessary to remove one or more teeth in order to protect an individual's oral or overall well-being. If you require a tooth extraction, we will handle the procedure as gently and comfortably as possible.
Why Extractions May Be Necessary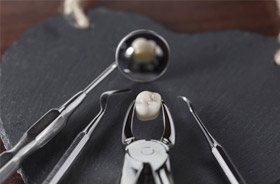 We may recommend one or more tooth extractions in Lebanon if:
A tooth has suffered severe decay, and we believe that root canal therapy and/or a crown would not be able to adequately restore it.
Gum disease has attacked the bone around the tooth, compromising its base of support.
A trauma caused significant damage to a tooth, to the point where it is beyond repair.
There is overcrowding in the mouth. Extractions can relieve this problem and make room for orthodontic treatment.
Teeth are impacted (stuck beneath the gum line) and are endangering a patient's oral or overall health.
A patient wishes to have their wisdom teeth removed as a precautionary measure.
If we determine that you would benefit from a tooth extraction, we will explain our reasons for recommending the procedure. In some cases, we will also talk about options for replacing a missing tooth, such as a fixed bridge or a dental implant.
The Extraction Process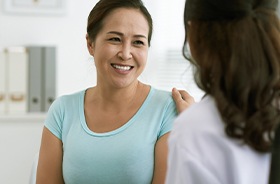 There are basically two types of tooth extractions:
During a simple extraction, we numb the area around the tooth and use gentle force to break the ligaments that bind the tooth to the bone. Then, your dentist in Lebanon pulls the tooth out. Simple extractions are used for teeth that have fully erupted.
We have an on-staff oral surgery expert, Dr. Gass, to handle more complex extractions. Surgical extractions are used on partially or fully impacted teeth (wisdom teeth often require surgical extraction). Removing them may require that we make an incision in the gums and break a tooth into pieces in order to remove it. Thanks to local anesthesia and sedation, patients should feel little to nothing during the extraction process.
After an Extraction
After we remove a tooth, the soft tissue at the extraction site should heal fairly quickly. Within a few days to a week, it is likely that you'll be able to resume normal eating and drinking habits. In the meantime, however, you should avoid the use of straws and tobacco. We may prescribe you with pain medication and advise you to stick to eating soft foods until your recovery progresses. You will also have to adjust your oral hygiene routine so you don't irritate the extraction site.
If you have any questions or concerns during your recovery period, don't hesitate to contact us. Although complications from tooth extractions are rare, they can be painful and should be addressed as soon as possible.
A tooth extraction may be able to get you back on the road to a healthy smile. Reach out to Santavicca Dental Associates if you have questions about this procedure or would like to schedule an appointment.