Root Canal Therapy – Lebanon, NH
A Tooth-Saving, Pain-Relieving Procedure
The term "root canal" has become synonymous with pain, but that stereotype is inaccurate. In fact, root canal therapy is a pain-relieving procedure that has the potential to save damaged, infected teeth from extraction. The team at Santavicca Dental Professionals is proud to offer this restorative service, and we do so in a way that prioritizes patient comfort. This page further explains what root canal therapy is and what you can expect from it.
What Is a Root Canal?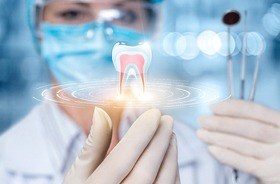 Although "root canal" is sometimes used to refer to a dental procedure, the root canal is actually part of a tooth's anatomy. It is the space inside of a tooth that contains the pulp. The pulp is a soft substance made up of nerves and connective tissues. When that pulp becomes infected or suffers damage, it can cause a severe toothache and lead to the need for root canal therapy.
Signs You May Need Root Canal Therapy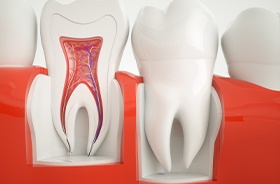 If you are experiencing any of the following signs and symptoms, it is very possible that you need root canal therapy.
A severe, throbbing toothache
A pimple-like bump on your gums
One tooth is darker than the ones around it
A tooth is extremely sensitive to hot and cold temperatures. The pain lingers even after the source of the temperature change is removed
Also, keep in mind that in some cases, root canal therapy is necessary even when there are no obvious signs of a problem.
Root Canal Therapy Procedure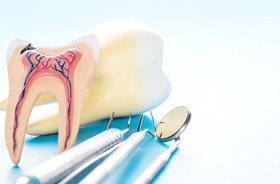 If you require root canal therapy, the first thing we will do during your appointment is make sure you are comfortable. We will numb the portion of your mouth where we will be working. We may also sedate you via nitrous oxide, oral conscious sedation, or IV sedation.
To begin the root canal therapy, we drill a small hole in the tooth in order to access the pulp. Then, we clean out the damaged or infected area. We also remove the nerve in the tooth that was sending pain signals to your brain. Finally, we fill in the tooth with a special material called gutta percha. In most cases, it is also necessary to place a crown on a tooth that has undergone root canal therapy.
Understanding the Cost of Root Canal Therapy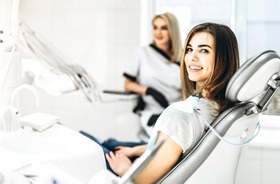 The cost of a root canal in Lebanon depends on the extent of the damage to your tooth, whether you choose to be sedated, and other factors. Most types of dental insurance are willing to cover up to half of the cost of root canal therapy, and low-interest financing is available to help patients manage the portion of the cost that they are responsible for.
Factors That Can Affect Root Canal Cost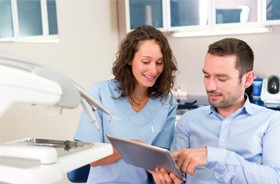 A few factors that can influence the price of this emergency treatment in Lebanon include:
The type and location of the tooth. In most cases, molars are more challenging to treat than the teeth toward the front of the mouth. Naturally, this can affect price.
Who performs the procedure. We can perform most root canal treatments in-house, but if a case is particularly complex, we may refer you to an outside specialist who has their own pricing structure.
The need for additional services. Most patients need a crown following root canal treatment. A crown can add to the overall cost of care.
Is It Cheaper to Pull My Tooth?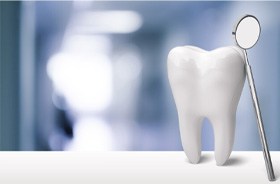 An extraction costs less upfront than root canal therapy. However, it is important to think about long-term value. Once you undergo root canal therapy and get a crown to protect your treated tooth, it may be decades before that tooth needs any more special attention. If you get a tooth extracted, on the other hand, you should seek to get it replaced as soon as possible. Doing so will help you to avoid issues like a misaligned bite and future tooth loss. The price of an extraction combined with that of a dental implant often far exceeds the price of root canal therapy and a crown.
Does Dental Insurance Cover Root Canals?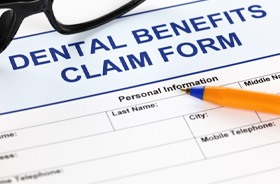 In most cases, yes, dental insurance covers root canal therapy. It is often classified as a major procedure, which means that your policy may cover around 50% of its price, up to the amount of your plan's annual maximum. (In some cases, a root canal is considered to be a minor procedure, meaning that you might get up to 80% coverage.) Our practice accepts many dental insurance plans, and we will do all we can to help you maximize your benefits.
Other Options for Making Root Canal Therapy Affordable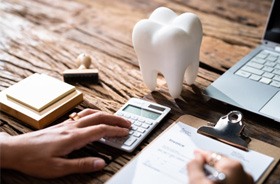 Here are a few additional provisions that may help you to afford root canal therapy:
Essential Dental Plan. This discount plan provides reduced fees on most of the services available in our practice.
Most patients qualify for low-interest financing through CareCredit, a third-party lender. Our team can help you through the quick application process. If approved for credit, you may be able to choose from between several different monthly payment amounts.
Root canal therapy might seem a bit pricey, but it is a smart investment in your oral health. To learn more about this treatment and its financial aspects, contact our team to ask questions or schedule a restorative consultation. We look forward to serving you!