Gum Recontouring – Lebanon, NH
Reshape Your Gums for a More Beautiful Smile
Most people do not give much thought to their gums and the way they affect their smile's appearance. However, if you have uneven or excess gum tissue, you may be bothered by the way your gums look. You have what is commonly referred to as a "gummy smile." Here at Santavicca Dental Professionals, we have the experience and equipment necessary to reshape your gums and help your smile reach its full aesthetic potential. We accomplish this through our gum recontouring procedure.
What Is Gum Recontouring?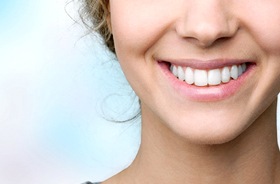 Most people think of the loss of gum tissue as a bad thing, and in many cases, that is true. Gum recession is often a sign of a significant oral health problem. However, in some instance, individuals have too much gum tissue, or their gum tissue is asymmetrical. That is when gum recontouring may be advisable because if you have excess or uneven gum tissue, your smile may look "off" or unbalanced. Gum recontouring corrects that issue. It is a cosmetic procedure wherein we gently trim the gum tissue in a way that reshapes it and exposes more of the dentition underneath. It can thus reveal a more proportionate overall look for your teeth and gums.
Benefits of Gum Recontouring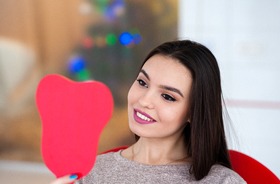 Some benefits of gum recontouring include:
We use a state-of-the-art SIROLaser, which minimizes bleeding, shortens recovery time, and virtually eliminates the risk of infection. It makes the overall treatment experience much more comfortable than it would be if a traditional scalpel were used.
Our highly trained team places a great emphasis on precision. You can expect your results to be both beautiful and natural-looking.
Gum recontouring may have a positive effect on your self-confidence.
Trimming away extra gum tissue may make it possible for you to undergo additional cosmetic dental treatments, such as porcelain veneers.
The results of gum recontouring are permanent; you will never have to worry that your gums will revert back to their old, undesirable shape.
How Much Does Gum Recontouring Cost?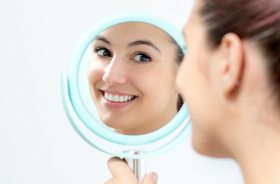 When you visit us for your consultation, we will give you a candid estimate for the cost of your procedure. The price will depend heavily on the extent of the gum recontouring. For example, trimming the gums near one or two teeth will logically cost less than doing the same thing for all of the teeth that are visible when you smile.
Keep in mind that because gum recontouring is usually considered to be a purely cosmetic procedure, your dental insurance is unlikely to provide coverage for it. However, you can still apply for low-interest financing through CareCredit if you wish to break up the cost of your treatment into monthly installments.
Would you like to learn more about gum recontouring and discover if you are a candidate for it? Contact Santavicca Dental Professionals today to schedule your cosmetic consultation.