How to Prevent a Dental Emergency – Lebanon, NH
Protect Your Teeth from Disaster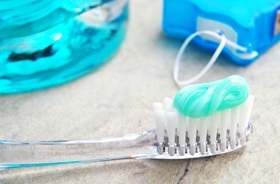 The team of doctors and other staff here at Santavicca Dental Professionals is always ready to help you if you face a dental emergency. However, we would prefer that you never have to deal with such a situation. While some oral health crises are inevitable, many others could have been prevented with a few precautionary measures. That is why we have put together this basic guide to help you drastically reduce the chances that you will have to endure a dental emergency.
Maintain a Great Oral Hygiene Routine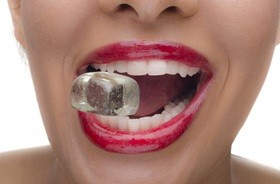 Plaque and tartar buildup on the teeth lead to decay, and dental decay is often a precursor of a dental emergency. To prevent plaque and tartar from building up on your teeth, you should:
Brush your teeth at least twice a day. Do not forget to brush the backs of your teeth and the area around the gum line.
Floss once a day. Be sure to use proper technique. Your dental hygienist can provide you with personalized coaching.
Drink plenty of water to rinse away food particles and bacteria.
Visit your dentist regularly (at least twice a year) for routine cleanings and checkups.
Keep Your Teeth Away from Hard Objects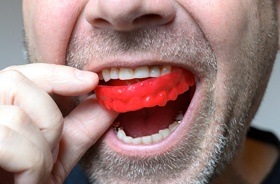 Tooth enamel is extremely hard, but it is also brittle; it can easily break if it encounters hard objects. Therefore, it is best to avoid habits like chewing on ice or biting down on hard candy. You should also not use your teeth on non-edible items. For example, you should never use your teeth as a tool to open packages or take the tags off of clothing. To help you avoid doing such things, you might find it beneficial to carry a small pair of scissors or a pocketknife with you.
Play and Sleep Safely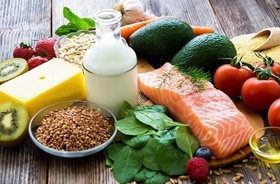 If you like to play sports, you should always wear a mouthguard while you are on the field are court — even if you are playing a "non-contact" sport. You can purchase mouthguards from most sporting goods stores, but custom ones from a dentist offer the highest level of protection.
If you suffer from bruxism (involuntarily teeth grinding), you should invest in a different type of teeth guard — a nightguard. It will stop the teeth from contacting one another while you sleep and prevent the wear and tear that bruxism can cause.
Choose Your Foods Wisely
Sugar is a primary cause of tooth decay. It is best to limit how much of it you include in your diet. Also, acidic beverages, such as soda and fruit juices, can wear away at the tooth enamel, so you should be mindful of how much of them you consume. In addition to avoiding foods that are not tooth-friendly, you should eat plenty of calcium-rich items to help fortify your teeth, such as cheese, milk, and broccoli.