How to Handle Common Dental Emergencies – Lebanon, NH
Manage Your Pain and Prevent Further Damage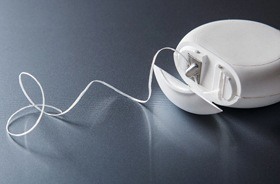 A dental emergency can be a frightening situation, but the last thing you should do is panic. Give our office a call and describe the situation. We will give you guidance on your next steps. We may say that you should come to our office right away, that you should visit the local emergency room, or that it is all right if you wait a day or two before you visit us.
Before you receive professional attention, there may be some steps you can take on your own to manage the situation. On this page, we provide a few details about what you can do to handle specific dental emergencies in order to lessen your pain and minimize the damage to your oral and overall health.
Something Stuck Between the Teeth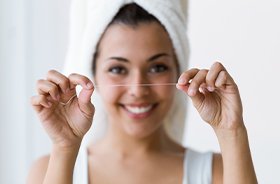 An object stuck between the teeth can cause significant pain, and it may even damage your gums. Begin by trying to dislodge it with waxed dental floss. Tie a small knot in the floss, and move it backward and forward against the object that is stuck. However, keep in mind that you must be gentle. You do not want to accidentally damage your teeth or your gums while you are attempting to remove the object. Also, never use anything sharp to try to poke the object out; you might end up scratching a tooth or puncturing your gums.
Extruded Tooth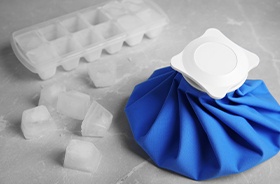 An extruded tooth is one that is partially dislodged. It is still in the mouth, but it is no longer firmly planted in its socket. Such a situation is urgent and requires immediate care, so you should come to our office as soon as possible after the tooth gets dislodged. Before you arrive here, you can gently try to push the tooth back into its socket. Over the counter pain medications and a cold compress on your face can help to mitigate your pain and reduce any swelling.
Abscess
An abscess is a small pocket of puss that forms as a result of an infection. Abscesses usually develop in the gums, either by a tooth root, or in the space between teeth. Left untreated, an abscess can cause severe damage to the teeth and gums. It may even result in tooth loss. In a worse case scenario, the infection can spread to other parts of the body and cause systemic illness. If you notice symptoms of an abscess, such as a pimple-like bump on the gums along with a severe toothache, seek treatment right away. Before your appointment, rinsing with a mild saltwater solution might help to ease the pain
Soft Tissue Injury
If the injury is fairly mild, rinsing with saltwater and taking an over the counter pain reliever should help. You can also apply a cold compress and hold a piece of gum over the bleeding area for 15 – 20 minutes. However, if the injury is serious, you should not delay getting treatment. A visit to the local emergency room may even be in order. Later, you can follow up with our team so we can assess the damage and help you get back on the road to optimum oral health.