New Patient Information
Welcome to Santavicca Dental Professionals! Our team is always happy to accept new patients of all ages from in and around the Upper Valley, and if you're thinking about coming to see us for the first time, then this is the page for you. Below, you'll find basic information that will help you know what to expect during your first visit. If you have any other questions after reading over this page, please don't hesitate to give us a call. We look forward to meeting you and doing great things for your smile!
Your First Visit
Like everything else we provide, your first visit will be tailored to your unique situation. We actually have 6 distinct ways to introduce new patients to our dental office depending on their needs. Overall, the process will involve our team getting to know you a bit better as a person before performing a comprehensive evaluation of your teeth, gums, jaw, and bite. From there, your dentist will discuss their findings and any additional treatments you might need, answering all of your questions along the way.
Our Dental Technology
In order to provide the highest quality care that we can, we have invested in state-of-the-art dental technology so our team can find, diagnose, and treat dental problems as quickly and effectively as possible. Digital X-rays help us catch unseen dental problems while exposing our patients to much less radiation, and our digital impression system helps us create a model of the bite without using odd-tasting dental putty. These and other tools will ensure you always receive precise and comfortable care at every visit.
Our Offers
Looking for a simple way to save on your dental care? Our offers will help you save hundreds on a variety of services simply by choosing to visit Santavicca Dental Professionals. To learn more about our current offers and even redeem one, you can click on the link below. If you have any questions, you can always contact us as well.
Dental Insurance Accepted
Many of our patients have dental insurance, and we always recommend what is best and help patients understand the assistance their specific plan can offer. We'll go over your policy, make sure you know what is and isn't covered, and then our team will do everything we can to maximize your benefits. We'll even handle the claim for you to make the process of using your plan one of the easiest parts of your appointments. To learn more about how we can use your particular insurance plan to help you save, contact us today.
Dental Savings Plan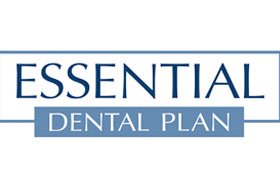 The Essential Dental Plan is an excellent option for patients without insurance to easily make their family's dental care more affordable. For just one low annual fee, you'll gain access to a variety of completely covered and significantly discounted services, ranging from basic exams and cleanings to much more. Better yet, once you sign up, you won't have to deal with any deductibles, waiting periods, monthly premiums, or annual maximums. To learn more about the plan and sign up today, click on the link below.
Financing Available
If you would like to break up and space out the cost of your dental care, CareCredit can help you do exactly that with a low-to-no interest financing plan. CareCredit is a third-party financier that has already helped many of our patients more easily afford their dental visits, and you can sign up for a plan in just a few clicks. To explore your options and find a plan that works for you, click on the link below.