Dental Director – Lebanon, NH
Meet Vikram Shad, DMD, BDS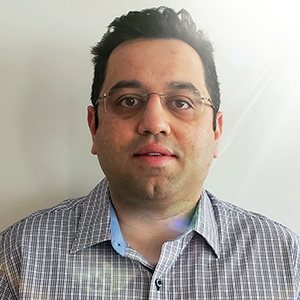 Dr. Vikram Shad is the Dental Director at Santavicca Dental Professionals.
He loves the fact that he can make a difference in his patients' lives by addressing their concerns and help them achieve a healthy, confident smile. His approach is to always listen to patient concerns and make them feel as comfortable as possible in the dental chair. Dr. Shad works with his patients to make sure they understand the treatment that is recommended for them, and the best way to work together for a perfect smile.
Dental Philosophy
Dental care is an important part of the overall health of an individual. The relation between the oral cavity and other parts of the body have been widely researched and shown significant correlations. It is important to approach dental care with that mindset and I believe in customizing treatment to achieve optimal results for my patients.
Dental Education
Dr. Shad is a graduate of the University of Pennsylvania School of Dental Medicine. Dr. Shad also earned his Master of Public Health from the University of Alabama at Birmingham. Prior to attending school in the United States, Dr. Shad received his Bachelor of Dental Surgery from Chaudhary Charan Singh University in India.
Dr. Shad is a member of the American Dental Association, New Hampshire Dental Society, Academy of General Dentistry, and American Academy of Clear Aligners.
Life outside of dentistry
Outside of the office, Dr. Shad lives with his wife in Lebanon. Dr. Shad loves travelling, sports and is an avid movie buff. He is always looking for a hike or an outdoor activity, be it summer or winter.