Dentist – Lebanon, NH
Meet Navid Entezari, DMD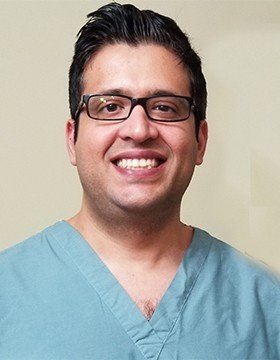 Dr. Entezari loves dentistry because it provides plenty of rewards and challenges. "It is an opportunity to help people build self-esteem and confidence and make communities healthier places." He graduated from Henry M. Goldman School of Dental Medicine at Boston University where he ranked fourth in the Advanced Standing Program. Previously, he practiced dentistry in his home country for six years before moving to the United States.
Dr. Entezari is excited to join Santavicca Dental Professionals to help patients look and feel their best through a holistic application of dentistry. He believes building strong teeth, healthy gums, and beautiful smiles along with healthy lifestyle choices creates life-long vitality.
Schedule an appointment and meet Dr. Entezari today!