General Dentist – Lebanon, NH
Meet Kam Pareek, DDS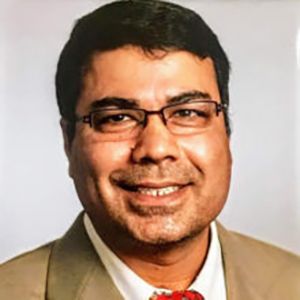 Dr. Kam Pareek brings many years of experience in the field of dentistry with him to his role as a General Dentist at Santavicca Dental.
Why I Became a Dentist
I love helping people feel confident when they smile. I notice people smile more, and feel better about themselves when they decide to have their misaligned teeth corrected or have broken or decayed teeth restored. Giving patients the smile, they deserve is very gratifying for me.
My Dental Education
I am a received my bachelor's degree in Dental Surgery in India, where I practiced for 10 years. I have earned both a Graduate Certificate in Oral Facial Pain and an MS Master's Degree in Oral Facial Pain and Oral Medicine from the Herman Ostrow School of Dentistry at the University of Southern California, Los Angeles.
I pursue continuing education opportunities. My focus is to help my patients achieve the smile they have always wanted. This can only be done by staying abreast of the latest technologies, processes, and treatments.
I am a member of the American Dental Association, American Association of Sleep Medicine, and a faculty member for the American Dental Education Association.
Life Outside of Dentistry
I am nature loving person along with my family of loving wife and 2 children. I enjoy reading, watching movies, and spending time with my family. I love getting involved and connected with our local community service activities.